SEE WHAT ACCELERATED COMPUTING
CAN DO FOR YOU
At ISC'13, NVIDIA® will be featuring advances in applications and scientific discovery made with accelerated computing. We invite you to visit us to see how others in your field are advancing science, as well as checking out the latest NVIDIA GPU technologies in accelerated computing including the Tesla Kepler-based GPU Accelerators.
Recommended Sessions:
Monday, 17 June | 11:00 am - 12:00 pm | Hall 1
Bill Dally - NVIDIA (About the speaker)
Willard R. & Inez Kerr Bell Professor, Stanford University & Chief Scientist & SVP of Research, NVIDIA
HPC and data analytics share challenges of power, programmability, and scalability to realize their potential. The end of Dennard scaling has made all computing power limited, so that performance is determined by energy efficiency. With improvements in process technology offering little increase in efficiency innovations in architecture and circuits are required to maintain the expected performance scaling. The large scale parallelism and deep storage hierarchy of future machines poses programming challenges. This talk will discuss these challenges in more detail and introduce some of the technologies being developed to address them.
Tuesday, 18 June | 11:30 am – 11:50 am | Hall 3, CCL
Dr. Björn Landmann – FluiDyna GmbH (About the speaker)
Computational Fluid Dynamics (CFD) is a well-established tool in industry and academic research. A large part of simulations relies on the solution of large-scale systems of linear equations (SLEs), where the solution of a system can consume more than 50% of the total CPU time.
How GPU-Accelerated Systems Pay for Itself in 3 years with Power Savings
Exhibitor Forum 07
Wednesday, 19 June | 2:15 pm - 4:45pm | Exhibition Hall #290
Tim Lanfear - NVIDIA
IT departments face huge power bills and power supply constraints as they plan for next-generation HPC systems. As traditional CPUs hit a power wall, all processor vendors, led by NVIDIA, have adopted accelerated computing as the path forward for HPC. Attend this talk to learn how a system with Tesla K20 accelerators can significantly lower your power bill compared to CPU-only systems. We'll show how power savings can pay for the entire capital cost of the GPU cluster in three years.
Vendor Showdown
Monday, 17 June | 1:53 pm – 2:05 pm | Hall 1
Format Details: 18 companies, 13 minutes for each speaker/company slot
2 Moderator Teams:

1. Addison Snell / Intersect360 + Rupak Biswas / NASA
2. Peter ffoulkes / 451 Group + Frank Behrendt / TU Berlin
Sumit Gupta - NVIDIA (About the speaker)
BoF 15: Achieving Scalability to Millions of Heterogeneous Cores: Applications & Programming Models
Wednesday, 19 June | 11:00 am - 12:00 pm | Hall 4
Sadaf R. Alam, CSCS
Buddy Bland, ORNL
Thomas Schulthess, CSCS
Jack Wells, ORNL
The goals of this BOF is to share applications that have been able to target the Cray XK7 platform successfully at scale and to discuss how data locality aware programming models can potentially benefit from a heterogeneous multi-core and accelerator based node and memory architectures. Cray XK7 system at the Oak Ridge National Laboratory is that fastest supercomputing system on the Top500 list published in November 2012 and it is also among the top three most energy efficient platforms according to the Green500 list. Each compute node has a total of 2,704 heterogeneous cores (16 CPU cores and 14 x 192 SMX cores) and two distinct memory subsystems, CPU cache and DDR3 and GPU cache and GDDR5 memory hierarchies. In total, there are 18,688 such nodes. Concrete examples of data locality oriented programming approaches that are currently available on hybrid CPU and accelerator architectures will be presented to demonstrate how existing and emerging homogenous and heterogeneous multi-core applications can exploit these platforms.
Programming Models and Tools:
Accelerating HPC: The Future of GPU Programming
Thursday, 20 June | 9:00 am - 10:30 am | Hall 3
Ian Buck - NVIDIA (About the speaker)
"CUDA Past, Present and Future"
The GPU evolved from its humble beginnings as a VGA Accelerator to become a massively parallel general processor for heterogeneous computing systems. Once the opportunity became obvious, the challenge was how to best develop a general purpose programming model to preserve the GPUs architectural advantage. Learn how CUDA as a parallel computing platform and programming model came to be, how its being leveraged in a wide range of fields, and get an exciting preview of where it's going.
Tutorials
Hands-on with CUDA: C/C++ and Fortran
Sunday, 16 June | 9:00 am - 1:00 pm | Room 11 CCL - Congress Center Leipzig
Thomas Bradley, Peter Messmer and Jiri Kraus
NVIDIA developer technology engineers present a hands-on tutorial on programming GPUs using CUDA C/C++ and Fortran for scientific and engineering tasks.
Hands-on with OpenACC
Sunday, 16 June | 2:00 pm - 6:00 pm | Room 11 CCL - Congress Center Leipzig
Thomas Bradley, Peter Messmer and Jiri Kraus
NVIDIA developer technology engineers present a hands-on tutorial on programming GPUs using OpenACC for scientific and engineering tasks.
Booth information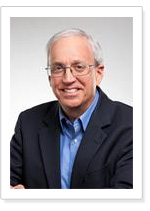 About the speaker:
Bill Dally: Chief Scientist and SVP of Research
Bill Dally is chief scientist at NVIDIA and senior vice president of NVIDIA Research, the company's world-class research organization, which is chartered with developing the strategic technologies that will help drive the company's future growth and success.
Dally first joined NVIDIA in 2009 after spending 12 years at Stanford University, where he was chairman of the computer science department and the Willard R. and Inez Kerr Bell Professor of Engineering. Dally and his Stanford team developed the system architecture, network architecture, signaling, routing and synchronization technology that is found in most large parallel computers today.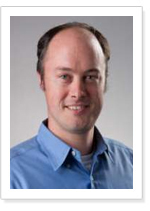 About the speaker:
Ian Buck is NVIDIA's General Manager for GPU Computing Software, responsible for all engineering, 3rd party enablement, and developer marketing activities for GPU Computing at NVIDIA. Ian joined NVIDIA in 2004 and created CUDA, which remains the established leading platform for accelerated based parallel computing. Before joining NVIDIA, Ian was the development lead on Brook which was the forerunner to generalized computing on GPUs. He holds a Ph.D. in Computer Science from Stanford University and B.S.E from Princeton University.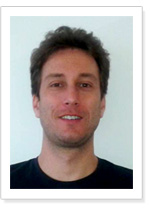 About the speaker:
Björn Landmann is a development engineer with FluiDyna in Munich, Germany.
Before joining FluiDyna in 2011, he was a postdoctoral fellow at the University of Flordida from 2009-2010. Björn Landmann worked as a research engineer in the CFD group at CERFACS from 2006-2008, and was a PhD student at the Institute of of Aerodynamics and Gasdynamics at University of Stuttgart from 2001-2006. His research interests are computational multiphysics, in particular computational fluid dynamics, and high performance computing. Björn Landmann holds a master's degree and a PhD in Aerospace Engineering from the University of Stuttgart.
About the speaker:
Sumit Gupta joined NVIDIA in 2007 and manages the Tesla accelerated computing business unit. Sumit previously served in a broad range of positions, including product management at Tensilica, entrepreneur-in-residence at Tallwood Venture Capital, microprocessor designer at S3 Graphics, post-doctorate researcher at University of California, San Diego and Irvine, and as a software engineer at IBM, Intel, and IMEC Belgium.
Sumit has a Ph.D. in computer science from the University of California, Irvine, and a bachelor's in technology in electrical engineering from the Indian Institute of Technology, Delhi. He has authored one book, one patent, several book chapters and more than 20 technical publications.