NVIDIA and CATIA
The Proven Combination
for Exceptional Designs

Engineers and designers in industries ranging from automotive and aerospace to consumer packaged goods can fully leverage the power of Dassault Systèmes 3DEXPERIENCE platform with the latest NVIDIA professional graphics solutions. Collaboration with Dassault Systèmes and the leading workstation manufacturers ensures optimized performance for CATIA users and the ability to take advantage of advanced features such as CATIA Live Rendering with GPU-accelerated ray tracing.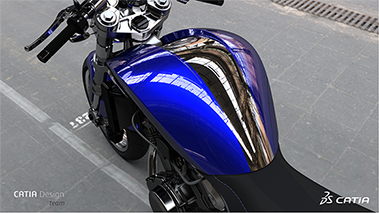 NVIDIA Quadro professional graphics cards are certified and recommended by Dassault Systèmes and come with a three-year warranty. More than a decade of close collaboration between the two companies guarantees the stability and reliability of the platform, so everything performs just the way you expect from day one. It's no wonder that 9 out of 10 CATIA certified platforms today are based on Quadro.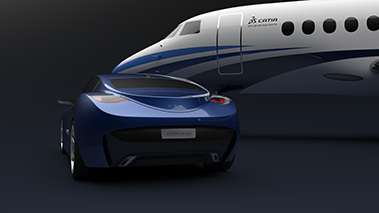 With NVIDIA Iray® technology natively integrated into CATIA Live Rendering, product designers can visualize predictable digital prototypes at speeds previously not possible. This also means users can leverage NVIDIA Iray Server distributed rendering software to reduce further the time for creating challenging images by scaling Iray rendering across your network-connected workstations. Now, designers and engineers who didn't previously use rendering during their design process can photorealistically visualize their models interactively while they work. This lets them explore more design iterations in less time with complete confidence.
Support for NVIDIA Quadro VCA (Visual Computing Appliance) hardware was introduced in CATIA 3DEXPERIENCE R2015x. Quadro VCA is the fastest way to create photorealistic images, letting designers leverage one or multiple appliances to massively accelerate the time to noiseless physically based global illumination.
VIDEO
CERTIFIED AND RECOMMENDED GPUs
DESKTOP
MOBILE
SOLUTION OVERVIEWS
Download the CATIA Solution Overview

Download the CATIA Live Rendering Solution Overview

CUSTOMER SUCCESS STORIES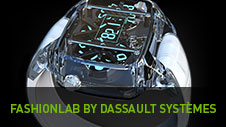 FashionLab leverages Dassault Systèmes 3DEXPERIENCE platform and NVIDIA Quadro VCA to achieve ultrafast performance over the internet. Learn more

Zodiac Aerospace gets a first-class upgrade with NVIDIA Quadro K6000. Learn more