>
>
>
NVIDIA QUADRO Virtual Data Center Workstation
NVIDIA QUADRO vDWS
World's Most Powerful Virtual Workstation

Virtual Workstations Delivered from the Data Center
NVIDIA® Quadro® Virtual Data Center Workstation (Quadro vDWS) gives you the freedom to deliver a superior graphics experience to any user, anywhere, on any device, with proven performance.
NVIDIA Quadro vDWS extends the trusted benefits of industry-leading NVIDIA® Quadro® pro graphics, making your workforce more productive while keeping your critical data secure. IT can virtualize any application from the data center with an amazing user experience—including ESRI ArcGIS Pro, Siemens NX, Dassault Systèmes SOLIDWORKS, and more.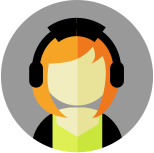 Now, you can deliver workstation-class performance that eliminates serialized workflows that inhibit agility, and collaborate in real time without borders or limits. All files and designs remain in the data center, greatly improving your organization's overall security. Data is continuously protected from breaches or loss, while enabling business partners to securely collaborate without risk.
Benefits for Professional Graphics Users
NVIDIA Quadro vDWS powering your virtual workstation environment lets you:
Deliver a full Quadro experience from the data center.
Gain peace of mind with certified application compatibility.
Enable secure, work-from-anywhere work styles.
Dramatically lower IT OPEX and focus on managing the user instead of managing PCs and workstations.
Success Stories from Professional Graphics Users
Learn how organizations are delivering secure productivity with workstation-class performance, accessible on any device, built on NVIDIA vGPU solutions