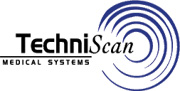 Challenge
---
Everyone is accustomed to the tight schedules in modern medical offices, where half-hour appointments are back-toback all day long. So, for a new technology to be practical in this environment, it needs to work at the speed of today's fast paced medical practice. Patients want a quick, accurate and comfortable diagnosis and doctors want a diagnostic tool that keeps their practice running efficiently.
Developers at Techniscan Medical System faced these challenges while developing a new imaging system for these examinations, the Whole Breast Ultrasound (WBU™) system.
In the early stages of development however, results often took hours to compute using many computers connected together. Even 16 computers clustered together using the latest Xeon processors were far too slow to allow the scanning of numerous patients in a single day.
Solution
---
To answer this challenge, Techniscan ported its proprietary inverse scattering algorithm from a traditional FORTRAN and MPI system to NVIDIA® CUDA™. After testing this configuration, the developers were sold as they realized that they were able to run the system much faster with no sacrifice in the quality of the results.
The Tesla computing system gives the WBU system the horsepower it needs to meet the healthcare industry's pace. A configuration of four Tesla GPU processors is able to run through Techniscan's algorithm in less than 20 minutes. By comparison, the traditional 16-processor computer system took more than twice the time.
Techniscan has now replaced every one of the clusters built into the scanners with two massively parallel NVIDIA® Tesla™ D870 deskside GPU Computing systems, which race through the inverse scattering code.
"CUDA has allowed us to tap into the processing power of the GPU with tremendous ease, saving us time and money" says Jim Hardwick, Senior Software Engineer at Techniscan. "A single host system and two Tesla D870s are considerably cheaper than the 16-core cluster. This is significant not only for production and sales, but also reduces research and development costs in engineering."
Impact
---
By using Techniscan's system with NVIDIA's GPU computing technology, radiologists can perform a complete ultrasound scan and see the results within a 30-minute patient visit. This eliminates the delay in test results so patients and doctors have a fast and efficient device that can be relied upon to deliver results at the pace of modern medicine.
For more information, visit: www.techniscanmedicalsystems.com
The TechniScan WBU™ system is an investigational device only and is not yet cleared by the FDA.