NVIDIA Iray
Rendering your Reality

Iray is built to efficiently distribute rendering loads across any number of processors—locally, networked, or on a remote cluster.
Render faster with NVIDIA® Iray®
The superior performance of Iray Photoreal mode begins by using each processor in your machine to its fullest. Thorough multi-threading and SIMD optimization squeezes the most from each CPU core, while scaling across the thousands of cores within NVIDIA GPUs delivers maximum speed.
Multiple GPUs in one machine
Iray supports any number or combination of GPUs and CPUs running within the same machine, and gives you control over which are being used for rendering. Load balancing between GPUs of different sizes, types, and generations is automatic—often doubling offline rendering performance when doubling the number of equivalent processors. Even older systems quickly become powerful rendering nodes by adding NVIDIA GPUs. This makes multi-GPU systems the preferred choice among Iray artists.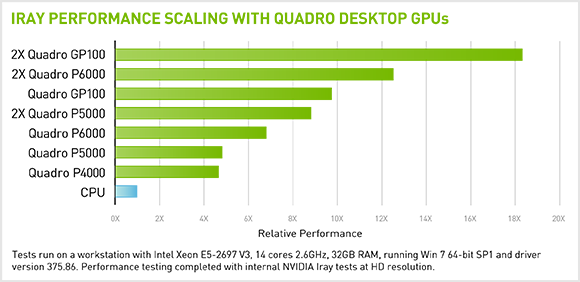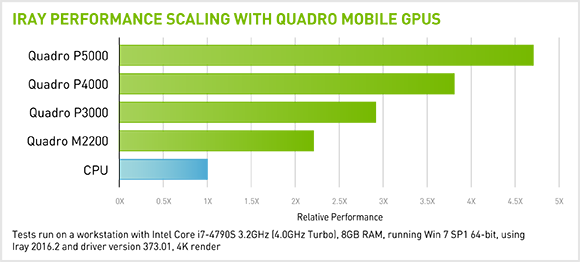 Distributed rendering
Iray can harness multiple machines across the network (running Iray Server) to whip through offline rendering jobs or remotely power your local machine's interactivity. The NVIDIA® Quadro® Visual Computing Appliance (VCA), as well as DGX-1, deliver the ultimate in Iray rendering performance, with the unique ability to scale interactive quality using a cluster of VCA or DGX-1 machines and serve that rendering power anywhere in the world.

Learn more about Iray Server, Quadro VCA, and DGX-1