NVIDIA Iray
Rendering your Reality

< Back to Products | 3DS MAX | CINEMA 4D | MAYA | RHINO | IRAY SERVER
NVIDIA Iray Server
NVIDIA® Iray® Server is a software solution that provides distributed Iray rendering across networked machines. It uses a common installation and license to deliver traditional offline batch rendering and interactive rendering to all NVIDIA Iray plugin products, without the need to install any other application.
All machines running Iray Server coordinate with each other to reduce the time needed to render an image. This allows a render farm to process poster-size images in a fraction of the time of a single machine. A browser-based management console gives flexible control over submitted jobs with the ability to adjust and rerun past jobs.
Iray Server also speeds up your creative process by bridging to your Iray application and streaming back the rendered results as you manipulate your scene. Even a modest laptop can operate Iray at the speed of your most powerful Professional GPU rendering rig.
Iray Server is available on Windows and Linux, seamlessly coordinating with Iray client machines regardless of their operating system.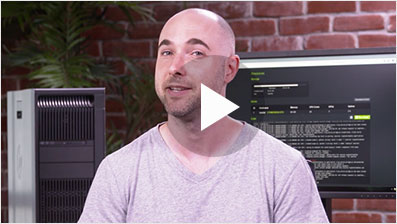 Take a look at this video to learn more about NVIDIA® Iray® server, a companion product for Iray plug-ins and software that integrates Iray, like DAZ Studio. Easily administer users and batch-rendering, and use features like job modification and render-element compositing from mobile devices.
Watch Video
Runs on Windows or Linux, independent of submitting applications
Utilizes all supported GPUs and CPUs within the machine
Sophisticated cache management minimizes submission times
Same installation supports distributed rendering between machines or interactive streaming from a single machine.
Reliable distributed rendering solution for all NVIDIA Iray products
Flexible render queue management system with user accounts
Super fast job submission quickly frees host application
Fastest possible Iray rendering, free of any host application overhead
Incremental updates results in highly efficient animation rendering
Error free job submission, regardless of asset location, naming or previous jobs
Automatic cluster configuration between Iray Server machines
Multiple independent clusters easily configurable on the same network
Entire cluster coordinates for rapid image creation
Edit past jobs to adjust rendering options without resubmission
Job progress reporting and remote image result viewing
Custom script option when completing jobs
Interactive streaming to host machine using its Quadro, Tesla or Grid GPUs
Streaming behaves identically to local rendering with minimal latency
Incremental updates minimizes transmission for fluid editing workflows
Streaming quality control of H.264 video or sequential image formats for balancing quality with bandwidth