>
>
2016 Sustainability Report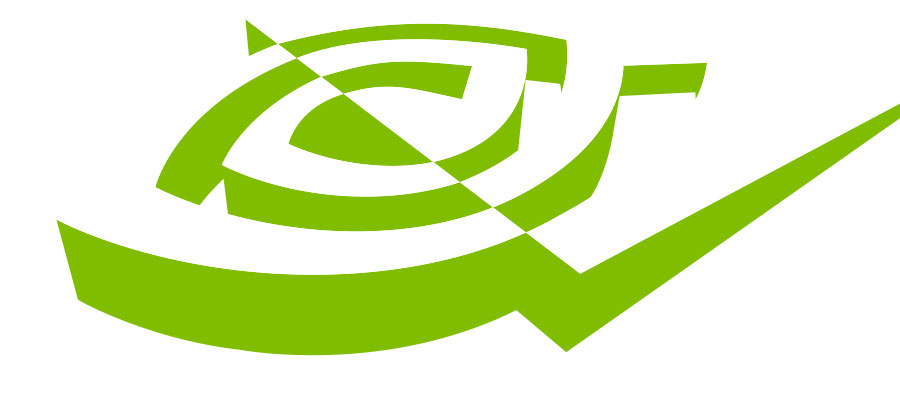 Sustainability
At Nvidia
NVIDIA makes a positive impact in the world through our inventions and our commitment to market-leading business practices.
Our efforts to drive environmental, social, and ethical principles across the company have been recognized by leading organizations, such as the Dow Jones Sustainability Index and the CDP (previously known as the Carbon Disclosure Project).
Read the full
2016
Sustainability
Report
Improving Driver Safety
Globally, some 1.2 million people die each year from auto accidents. We are within reach of a world where cars could detect their surroundings and dramatically increase safety. Learn more about the role NVIDIA is playing in this important technological shift.

1.2
MILLION
LIVES LOST
globally from
auto accidents
each year
Advances in Medicine
with Deep Learning
Faster, more accurate diagnoses. Predicting disease risk before symptoms appear. Understanding how genetic variations lead to disease. Deep learning is transforming the world of medicine. Read More.

100x
FASTER
TRAINING
using GPU-powered
deep learning vs CPU
Supporting Social Entrepreneurs
Global startups are using GPUs to address humanitarian and environmental challenges. NVIDIA supports and promotes these innovators through our developer ecosystem, our Social Innovation Award and our extensive communications channels.
Accelerating the
Search for a Cure
Using deep learning to improve cancer diagnostics. Applying GPUs to optimize adaptive radiation therapy. The NVIDIA Foundation's Compute the Cure initiative funds researchers who are using innovative computing methods to advance the fight against cancer. With the Foundation's support and the power of GPUs, important discoveries are being made in months rather than years, like those of Dr. Rommie Amaro, at University of California, San Diego
for research grants
since 2010.
Recognizing Revolutionaries
NVIDIA's Global Impact Award encourages research institutions worldwide to pursue innovation in the social and humanitarian sphere.
Duke University is our 2016 recipient for its role in bringing 3D stereoscopic technology to eye surgery. Imperial College, of the UK, received honorable mention for its work using deep learning to detect traumatic brain injuries.

$150k
NVIDIA GLOBAL
IMPACT AWARD
recognizing groundbreaking
solutions to key social and
humanitarian challenges
from 14 countries
submitted applications
for the annual award
Protecting the Planet
GPUs are used extensively in environmental science, for monitoring weather, modeling climate change and studying threatened species. And startups are harnessing deep learning to enhance data center efficiency, upgrade recycling efforts, and improve natural disaster management. Read more.
Environmental
Sustainability
NVIDIA recognizes its responsibility to protect the planet. We design products that are powerful yet energy efficient. We work with our suppliers to evaluate their energy use in making our products. And we're committing to reducing greenhouse gases by 15 percent per employee by 2020. Learn more about our efforts to improve our environmental practices.
We work to reduce greenhouse gas emissions, water usage
and waste from our facilities by:
Diversity and Inclusion
We believe an inclusive culture enables us do the best research, create the best products, and build the best company.
We aim to create a workplace where great people can do their best work. Read more.
See how we're fostering diversity in the GPU ecosystem.
150+
EMPLOYEES
PARTICIPATED
for the first time in the
2015 San Francisco
Pride Parade
2015 parental leave improvements
Birth Mother Policy
Father, Adoptive Parents, Foster Parents Policy

Giving Back to
the Community
The NVIDIA Foundation accelerates solutions to the world's most pressing issues in health and education. We leverage our employees, partners, technology, and financial resources to advance the fight against cancer and to help youth excel in learning. Learn more about the Foundation and our impact worldwide.