>
>
2017 Sustainability Report

Sustainability
At Nvidia
As we drive the next era of computing, we remain sharply focused on staying true to our long-standing commitment to operating in an ethical, responsible manner, with a focus on the employees who make us great.
We are committed to integrating social and environmental thinking into every aspect of our company, as we support the innovative researchers and companies using our technology to solve the biggest challenges of our time.
Read our
2017
Sustainability
Report
Improving Driver Safety
Self-driving cars will dramatically change the future of transportation – making driving safer, reducing carbon emissions, and transforming how cities are designed. At the heart of autonomous driving technology is artificial intelligence, which enables vehicles to learn to anticipate, and respond to, the huge range of fast-changing conditions on the road. Learn more about how NVIDIA is making this change possible.

Annual savings
from safer cars
Finding a Cure for Cancer with AI
Your mother. Your best friend. Your colleague. Maybe even your child. Globally, nearly one in six deaths is due to cancer. Artificial intelligence and deep learning are transforming cancer research. Read More about the role NVIDIA and its partners are playing in this critical area.

When using AI to aid a
cancer pathologist's
diagnosis
Supporting Social Innovators
For a second year, we've recognized global startups using deep learning technology to address social, humanitarian and environmental challenges. Here are some of the most socially impactful NVIDIA Inception Award winners for 2017:
Ten million U.S. ER visits a year relate to chest pain. Genetesis' imaging system generates a 3D map of the heart's electrical performance in 90 seconds, giving doctors a fast and accurate way to diagnose and locate blocked arteries.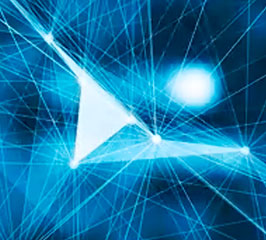 Ultrasound imaging is a critical component of pre-natal care. BayLabs makes it easier to interpret these scans with its GPU-accelerated deep learning software.
Recognizing Revolutionaries
NVIDIA's Global Impact Award provides $150,000 to researchers using NVIDIA technology for groundbreaking work that addresses social, humanitarian, and environmental problems.
University of Maryland is our 2017 gold recipient for its role helping scientists unblock bottlenecks in complex genetic data to advance our understanding of the living world, and potentially save lives. Mayo Clinic received the silver award for tapping the power of AI to predict brain tumor genomics using MRIs.
Fostering Inclusion
A diverse, inclusive culture enables us to innovate, create groundbreaking products, and build one of the world's most important technology companies.
Our goal is to attract, develop, and retain diverse talent and create an environment where the best people can do their life's work. Learn how we're doing this.
100%
Our Corporate Equality
Index score, for the
second straight year
Protecting the Planet
NVIDIA technology is being used in sustainable projects to support life on land, life below water, and sustainable cities and communities. Our partners' efforts align with the 17 sustainable development goals developed by the United Nations to address the world's most pressing problems. Learn more about the robust ecosystem of universities and startups leveraging GPU technology to create a more sustainable future.
Environmental Sustainability
Energy efficiency is at the heart of our products. We partner with our suppliers to evaluate their energy use in making our products. And we've committed to reducing greenhouse gases by 15 percent per employee by 2020. Learn more about our efforts to improve our environmental practices.
Investing in our Communities
The NVIDIA Foundation accelerates solutions to the world's most pressing issues in health and education. We leverage our employees, partners, technology, and financial resources to advance the fight against cancer and to help youth excel in learning. Learn more about the Foundation and our impact worldwide.

Promoting Gender Equality
Inspired by the India Companies Act - which calls on businesses to expand their social responsibility efforts in India - we support the UN Sustainable Development Goals focused on gender equality and empowerment for women and girls. Over the past two years, we've funded India-based nonprofits that help young women from impoverished communities gain greater access to computer training and provide them with skills to improve their career opportunities. Read about the programs we've funded in 2017 and 2016.