NVIDIA Tesla P100
Unleashing Infinite Compute for the Modern Data Center

Please register to download:
NVIDIA® Tesla® P100 – The Most Advanced Data Center Accelerator Ever Built.
(PDF – 1.02MB)
Accelerated computing is revolutionizing the economics of the data center. HPC enterprise and hyperscale customers deploy accelerated servers because GPUs deliver unprecedented cost savings for their data center.
Learn more about how accelerators like the NVIDIA® Tesla® P100 can lower data center cost by up to 50%.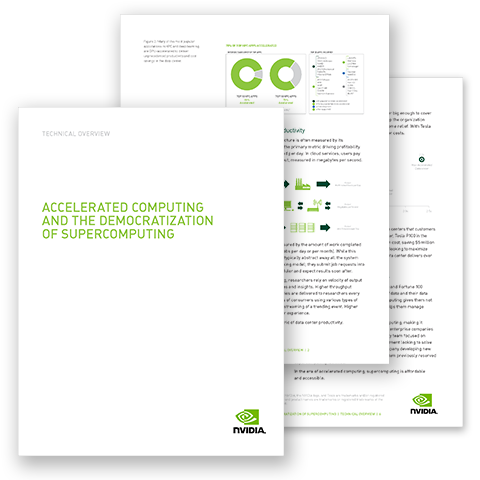 ---