Discover faster workflows with
AUTODESK 3DS MAX SOFTWARE
Autodesk® 3ds Max® offers powerful 3D modeling, animation, and rendering tools for game development and design visualization. NVIDIA® Quadro® and Tesla® GPUs are supported on Autodesk 3ds Max, so you can enjoy even faster interactive performance and final-frame rendering.
With Iray for 3ds Max artists can now:
Visualize the real-time effects of adjusting camera angle, lighting, materials, and geometry in a rendering window.
Realize superior results through experimentation.
Dramatically reduce rendering time of 3D designs and experience high-quality, near physically correct photorealism that mimics the real world.
Artists and animators now have an intuitive workflow for bringing their vision to life with imagery that rivals photographs in a fraction of the time of traditional workflows. Best of all, they can create using materials and multiple lights that behave like those in the physical world.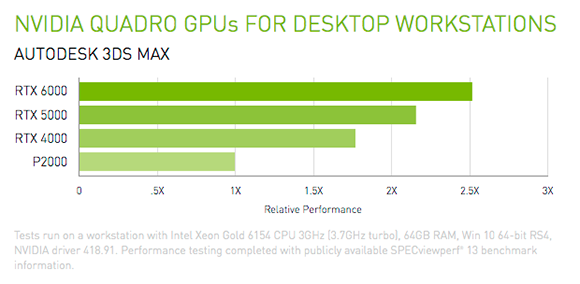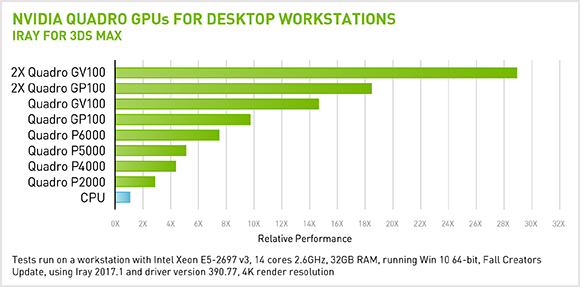 NVIDIA Recommended GPUs
Best

Multi-GPU (3x Quadro P5000)