Accelerate 3d animation projects
with AUTODESK® MAYA® Software
Bring your imagination to life with the help of Autodesk® Maya® 3D animation, modeling, simulation, and rendering software. This advanced solution leverages NVIDIA GPU technologies to speed up even your most challenging projects.
NVIDIA GPU acceleration offers some key benefits:
The Maya DX11 (DirectX 11) Shader features an enhanced Viewport 2.0 that leverages NVIDIA® Quadro® graphics performance to provide a near realistic, highly interactive environment that closely matches final output.
NVIDIA GPUs boost Maya caching capabilities when modeling, shading, and rendering to help accelerate workflows for producing near photorealistic results.
Scene assembly tools and caching workflows take advantage of powerful NVIDIA GPUs to quickly load environments, characters, and complex assemblies while maintaining an interactive experience.
With NVIDIA® Mental Ray® , artists can now generate images of outstanding quality combining physically based light simulation with full programmability to let you create any imaginable visual effect.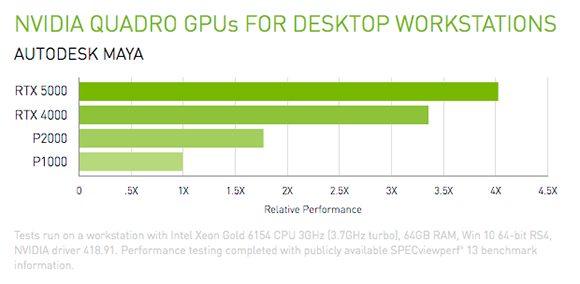 Learn how NVIDIA GPUs power Autodesk Maya
(PDF 552 KB)
NVIDIA Recommended GPUs