GPU Ventures Program
Partner, interact, and succeed

Our Successful Exits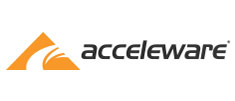 ACCELEWARE
Acceleware is a software and technology development company focused on the oil and gas industry.
Web address
//www.acceleware.com
CEO
Geoff Clark
Contact email
geoff.clark@acceleware.com
Key Investors
NVIDIA, Resource Merchant Capital
Company profile
As a technology development company focused on the oil and gas industry, Acceleware develops high performance seismic imaging and modelling software, as well as custom programming for multi-core CPUs and massively parallel GPUs. Acceleware is also developing a revolutionary enhanced oil recovery method using radio frequency heating. RF heating has the potential to significantly reduce greenhouse gas emissions and production costs. Acceleware's products and services are used by some of the world's largest energy and engineering companies.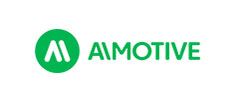 AIMOTIVE
Artificial intelligence software for autonomous vehicles.
Web address
https://aimotive.com
CEO
Laszlo Kishonti
Contact email
junting.zhao@aimotive.com
Key Investors
Day One Capital, Draper Associates, Inventure, NVIDIA, Robert Bosch Venture Capital, Tamares
Company profile
AImotive's vision is to bring global accessibility to self-driving vehicles, regardless of driving conditions, faster and safer than any other company in the world. We will be the first to deliver AI-powered enablement of Level 5 self-driving vehicles through our aiDrive, aiKit and aiWare suite of products. We are creating an accessible and scalable ecosystem that benefits our partners, our industry and the greater humanity as the world moves towards the future of everyday mobility.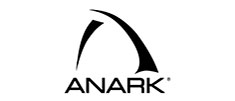 ANARK
Leading provider of 3D MBE and Visual Collaboration software
Web address
//www.anark.com
CEO
Stephen Collins
Contact email
solutions@anark.com
Key Investors
5280 Partners, Advantage Capital, Holden Capital, Murphree Venture Partners, and NVIDIA
Company profile
Anark helps market leaders such as General Electric, Boeing, Lockheed Martin, Johnson & Johnson, Hydro-Quebec, Tyco Connectivity and the US Department of Defense successfully unlock the potential of their mission critical CAD, PLM and ERP data to improve and accelerate product development, reduce material waste, and to collaborate and communicate more effectively and securely throughout the extended enterprise.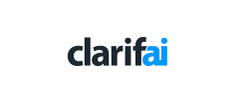 CLARIFAI
Powerful visual recognition API built on machine learning.
Web address
https://www.clarifai.com
CEO
Matthew Zeiler
Contact email
press@clarifai.com
Key Investors
Corazon, Google Ventures, LDV Capital, Lux, Menlo, USV, Nvidia, Osage, Qualcomm Ventures.
Company profile
Clarifai is an artificial intelligence company that excels in visual recognition, solving real-world problems for businesses and developers alike. Clarifai builds products to make it easy, quick, and inexpensive for developers and businesses to innovate with AI, go to market faster, and build better user experiences. Clarifai also makes "teaching" AI just as accessible as they make using AI, which is why their technology is the most customizable and accurate solution in the market.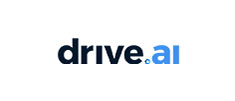 DRIVE.AI
Building the Brain of Self Driving Vehicles
Web address
https://www.drive.ai
CEO
Sameep Tandon
Contact email
contact@drive.ai
Key Investors
Maniv Mobility, Northern Light Venture Capital, NVIDIA, Oriza Ventures
Company profile
Drive.ai is a Silicon Valley startup founded by former lab mates out of Stanford University's Artificial Intelligence Lab. We are creating AI software for autonomous vehicles using deep learning, which we believe is the key to the future of transportation. We founded Drive.ai because we believe that this technology has the potential to save lives and transform industries, and we think this is the right team to do it.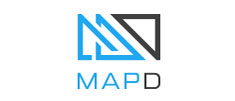 MAPD
MapD is a GPU-powered database and visualization engine.
Web address
https://www.mapd.com
CEO
Todd Mostak
Contact email
Info@mapd.com
Key Investors
Google Ventures, In-Q-Tel, NVIDIA, Vanedge Capital, Verizon Ventures
Company profile
MapD is a next-generation database and visualization layer that harnesses the parallel power of GPUs to explore multi-billion row datasets in milliseconds.
By combining a purpose-built GPU database with a powerful visualization layer, MapD is able to deliver immersive, instantaneous analytics on data sets previously considered too large to explore interactively. The speed and scope of MapD's solutions enable organizations to compete more effectively, solve more complex problems and manage operational risk more comprehensively.
MOTIONDSP
Computer Vision and Image Processing Software Company
Web address
https://www.motiondsp.com
CEO
Sean Varah
Contact email
info@motiondsp.com
Key Investors
Angels, Fred Alger, NVIDIA
Company profile
MotionDSP is an award-winning software company headquartered in Silicon Valley making advanced image processing and computer vision software. Over the last 10 years, we've stayed true to our mission of helping customers extract critical information from video, whether it is from drones, surveillance cameras, mobile phones, or other, in a wide variety of industries including military, law enforcement, oil and gas, forestry, inspection services, energy, transportation and more.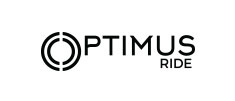 OPTIMUS RIDE
Optimus Ride develops (level 4) self-driving vehicles
Web address
//optimusride.com
CEO
Ryan Chin
President and Chief Scientist
Sertac Karaman
Contact email
info@optimusride.com
Key Investors
Firstmark, Greycroft, Haystack Partners, Morado ventures Partners, Nextview, NVIDIA
Company profile
Optimus Ride is an MIT spinoff company based in Boston that develops self‑driving vehicles to enable safe, sustainable, and equitable mobility solutions. We are designing a fully autonomous system for electric vehicle fleets.
We combine over 30 years of interdisciplinary university research in self‑driving vehicles (DARPA Urban Challenge), electric vehicles (CityCar), and Mobility-on-Demand Systems. The team includes a decade of industrial and entrepreneurial experience that combines manufacturing robots, urban design, and shared vehicle fleet management.
SKYDIO
Advanced autonomy and artificial intelligence for drones.
Web address
https://www.skydio.com
CEO
Adam Bry
Contact email
contact@skydio.com
Key Investors
Accel, Andreessen Horowitz, NVIDIA
Company profile
Skydio uses computer vision, artificial intelligence, and deep learning to unlock the power of drones through advanced autonomy. Our first product is an intelligent robot that makes it easy to get a dynamic, aerial perspective without being a skilled operator. Our mission is to make the magic and power of flight a part of everyday life through collaborative, trusted, and useful flying robots.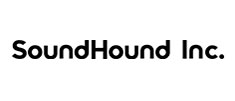 SOUNDHOUND
Leader in voice-enabled A.I. & conversational intelligence
Web address
//soundhound.com
CEO
Keyvan Mohajer
Contact email
//www.soundhound.com/
Key Investors
Global Catalyst Partners, Kleiner Perkins, MKaNN, Nipponkoa Insurance Inc., Nomura Holdings, NVIDIA, Samsung Catalyst Fund, RSI Fund, SharesPost 100 Fun, Sompo Japan, Translink Capital Partners,Walden Ventures.
Company profile
SoundHound Inc. turns sound into understanding and actionable meaning. We believe in enabling humans to interact with the things around them in the same way we interact with each other: by speaking naturally to mobile phones, cars, TVs, music speakers, and every other part of the emerging 'connected' world. Our consumer product, Hound, leverages our Speech-to-Meaning™ and Deep Meaning Understanding™ technologies to showcase a ground-breaking smartphone experience. Our SoundHound product applies our technology to music. Through our Houndify platform, we aim to bring voice-enabled AI to everyone and enable others to build on top of it. We call this Collective A.I.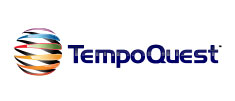 TEMPOQUEST
GPU weather forecasting software
Web address
//tempoquest.com
CEO
Ed Keible
Contact email
gene@tempoquest.com
Company profile
TempoQuest, TQI, is a "software as a service" company established to meet the need for faster, more accurate weather forecasts. Today, TQI develop a unique software, which will deliver next-generation weather forecasts to commercial users and government agencies around the world. TempoQuest's suites of weather forecasting software solutions are being designed to run on graphic processor unit accelerators (GPUs).Though GPU accelerators are currently in use for other 'big data' applications, the technology has not yet been applied to comprehensive weather data analysis.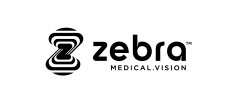 ZEBRA Medical Vision
Zebra teaches computers to automatically diagnose medical images
Web address
https://www.zebra-med.com
CEO
Elad Benjamin
Contact email
elad@zebra-med.com
Key Investors
Dolby Family Ventures, Deep Fork Capital, Intermountain Healthcare, Khosla Ventures, Marc Benioff, NVIDIA, Our Crowd
Company profile
Zebra Medical Vision's mission is to provide humanity with automated, accurate & timely medical imaging diagnosis, by teaching computers to read and diagnose imaging data. With an aging global population, and 1 billion people joining the middle class – the demand for imaging services is outpacing the supply of radiologists. We assist physicians in detecting overlooked indications, and help providers analyze millions of imaging records to detect and predict disease, allowing early treatment and prevention.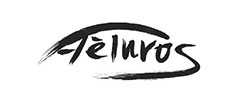 Aeluros
Develops a portfolio of high-speed PHY products in price and performance-related industries.
Acquired Oct 2007 by NetLogic
Elemental Technologies
Leading supplier of software-defined video solutions for multiscreen content delivery.
Acquired Oct 2015 by Amazon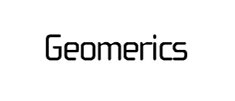 Geomerics
Advanced global illumination technology in the market and proven to scale across all gaming platforms.
Acquired Dec 2013 by ARM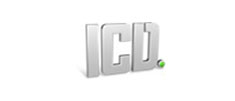 Keyhole
Was a pioneering software development company specializing in geospatial data visualization applications
Acquired. Oct 2004 by Google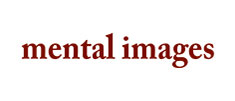 mental images
Provides software rendering and visualization tools for animators, visual effects artists, and various other professionals.
Acquired Nov 2007 by Nvidia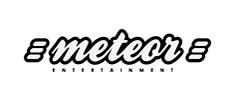 Meteor
Develops and publishes free-to-play video games
Acquired. Aug 2014 by debtor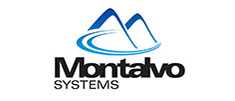 Montalvo
Fabless semiconductor company developing low-power media processors for mobile devices.
Acquired Apr 2008 by Sun Micro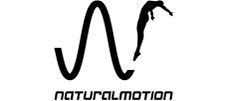 Natural Motion
Specialises in creating animation technology for the game and film industries.
Acquired Feb 2014 by Zynga
Ouya
Develops and delivers open video game consoles for televisions
Acquired. Jun 2015 by Razor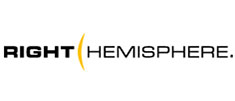 Right Hemisphere
Right Hemisphere offers software solutions that repurpose existing 3D CAD data for visual communication
Acquired Sept 2011 by SAP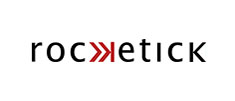 Rocketick
Offers GPU software-based acceleration solutions for chip verification.
Acquired. Apr 2016 by Cadence
MotionDSP
Computer Vision and Image Processing Software Company
Acquired February 2018 by Cubic Corporation