NVIDIA INDEX FOR PARAVIEW CLUSTER PLUG-IN
Interactive Volume Visualization for Faster Discoveries

BOOST DESIGN WORKFLOW EFFICIENCY AND LOWER COSTS.
The Architecture, Engineering, and Construction (AEC) industry identifies design review as one of the most critical phases in the AEC workflow for ensuring the final building meets expectations. With multiple teams collaborating on a project, it can become problematic to maintain clear and timely communications during the review process. It's also often difficult for all stakeholders, especially non-experts like owners and developers, to fully understand design intent and visualize the end-result of a project from presentations during design reviews.
Recent advances in technology are helping optimize crucial aspects of design reviews and significantly enhancing decision making, communication among extended teams, and the efficiency of the entire process.
Read this report to learn more about:
The AEC design review workflow process
Business, technology, and economic challenges
How to adopt new technologies that solve problems
Quantifiable benefits of new technologies
Three customer case studies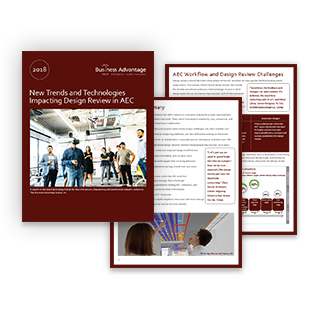 ---