NVIDIA GRID and CITRIX
Accelerated Virtual Desktops and Applications


Empower users with NVIDIA and

Citrix and NVIDIA have worked together to pioneer virtual graphics delivery solutions, with Citrix XenServer being the first hypervisor to offer virtual GPU support. NVIDIA and Citrix have been working together since to bring the power of NVIDIA virtual GPUs to Citrix XenDesktop and XenApp environments. Now, you can deliver a visually rich, high-end user experience accessible to everyone from designers to mobile professionals to knowledge workers, even in the most challenging network conditions.
---
Re-Imagine Productivity with Powerful Virtual Workspaces
NVIDIA Quadro Virtual Data Center Workstation (Quadro vDWS) software with Citrix XenDesktop and HDX Pro enables IT to deliver the most demanding professional design and engineering applications while supporting the need for greater mobility and collaboration. Whether delivered from the data center or the cloud, users can get the same high performance as a physical workstation.

---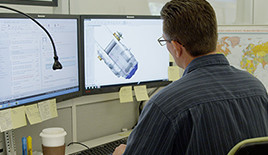 Deliver an Engaging User Experience for
the Digital Workplace and Windows 10
With the growing demand for graphics-accelerated VDI from everyday programs like Windows 10, Office 365 and streaming applications like YouTube, IT is needing to expand VDI to more users. Citrix XenApp or XenDesktop and NVIDIA GRID Virtual PC (GRID vPC), powered by Citrix XenServer, accelerates access for remote users from any device, fostering creativity, collaboration and productivity.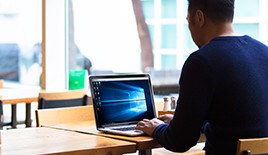 ---
Enable Enterprise Grade Security and Manageability
With Citrix virtualization and centralized management along with NVIDIA virtual GPU technology you get secure, remote access to 3D data without sacrificing performance. And be rest assured knowing that you can easily deploy VDI at large scale with NVIDIA virtual GPU insights integrated into Citrix XenServer and Director, and high availability with upcoming support for GPU-accelerated VMs on XenMotion.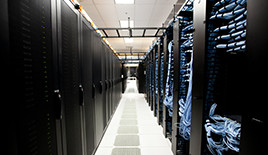 Read our customer success stories.
Successful organizations around the world are using the NVIDIA and Citrix solution to improve the end-user experience, simplify IT management, and protect their most valuable data.

LEARN MORE
Visit our Resource Center for Solution Guides, Overviews, Datasheets, White Papers and Videos.