Environment
For a broad list of metrics we track related to the environment, visit the Performance section of this site.
A comprehensive Environmental Management System (EMS) enables us to identify and control environmental impacts and continuously improve our performance. A dedicated Environmental, Health and Safety team and employees in all offices around the globe execute the system's policies and practices, which are made tangible through solid goals and metrics. Our Santa Clara operations, product design and supply chain functions are certified to the ISO14001 standard, and we confirm through annual internal audits that all other office locations (non-manufacturing) adhere to the ISO14001 standard. Our Environmental Policy provides the framework for our EMS, which is summarized in this section and detailed throughout this report.
Visit our
Supplier Responsibility
content for our detailed approach to managing environmental issues in our supply chain.
See below for our reduction commitments and initiatives.
Environmental procurement
Our corporate purchasing decisions are based on requirements such as quality, service levels, technology, financial viability, environmental impact and cost.
We allocate 5 percent of supplier selection score to environmental considerations.
We do business with recognized industry leaders in environmental performance for IT equipment/services
We work with a primary office supply vendor that offers environmentally preferable options. The office paper we purchase comprises 100% post-consumer recycled material.
We are targeting conformance with the LEED Gold standard for forthcoming renovations of certain buildings at our Santa Clara headquarters.
Evaluation of legal compliance is completed through regular inspections carried out by our internal teams, EHS consultants and external regulatory authorities. Compliance against customer requirements is evaluated through customer audits.

We require suppliers to submit environmental impact information, and we ensure key contract-manufacturer compliance with the requirements of the European Restriction of Hazardous Substances Directive (RoHS) and other product related regulatory requirements.
Goals
We work to reduce greenhouse gas emissions, water usage and waste from our facilities by:
Increasing energy efficiency in our offices and data centers
Reducing waste tonnage to landfills
Encouraging water use reduction
Promoting alternative options for transportation
Since 2007, we have acknowledged the risks and opportunities related to climate change (through our participation in the CDP – formerly Carbon Disclosure Project) and have maintained a greenhouse gas reduction plan. See our 2013 Global Citizenship Report to view our performance for goals set from 2007 through 2012. Our current goals are listed below.
Greenhouse gas emissions, global offices and data centers
In FY2015, NVIDIA set a new greenhouse gas reduction goal for global offices and data centers (with electricity use forming the majority of our Scope 1 and Scope 2 emissions). We have committed to a 15 percent greenhouse gas reduction, normalized per employee, by FY2020 from baseline year FY2014.
Energy efficiency, data centers
We plan to achieve a blended average Power Usage Effectiveness (PUE) value of 1.55 for our global data centers by the end of 2016 (at the end of 2014 we were at 1.58).

We expect to achieve an 80 percent virtualization rate for corporate computing systems by the end of 2016 (at the end of 2014 we were at 74 percent).
Maintain a solid waste landfill diversion rate of 80 percent or greater each year (from 2013 to 2016). 2014 diversion rate was 79 percent.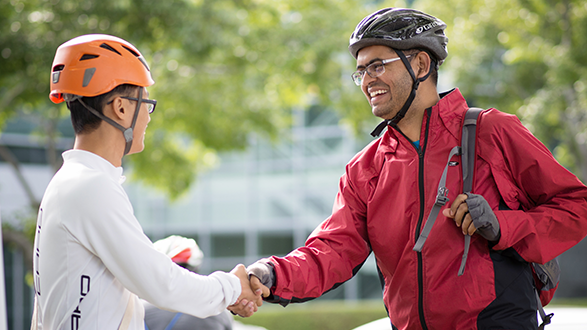 More than 100 NVIDIANs from across the San Francisco Bay area jumped into this year's Bike to Work Day.
Reporting and External Assurance
NVIDIA participates each year in the CDP Climate Change survey (formerly Carbon Disclosure Project). Participants are scored based on their understanding of their business risks and opportunities related to climate change and on their management of greenhouse gas emissions. Since 2009, we have improved our disclosure score from 34 to 92 (out of a possible 100 points). Click here to view a PDF of our most recent response.
In 2015, we engaged Trucost to assure our 2014 greenhouse gas emissions data and contextual information in our CDP response against the AA1000 standard (see the 2015 assurance report).
Climate Change and Greenhouse Gas Emissions
NVIDIA recognizes that a changing climate requires us to look for ways to reduce our operational footprint. We carefully track our energy usage and look for opportunities to reduce our greenhouse gas emissions. We report our progress through the CDP Climate Change survey, as indicated above. We do not currently purchase carbon offsets or invest in other renewable energy programs, although we will review these options in late 2015.
NVIDIA includes the following in our greenhouse gas emissions reporting:
Scope 1

: Stationary combustion sources (e.g. natural gas, diesel fuel), HFC refrigerant emissions

Scope 2

: Purchased electricity use (office facilities, laboratories, data centers)

Scope 3

: Business travel, emissions from operational waste, fuel and energy-related emissions not included in Scope 1 or Scope 2
Greenhouse gas emissions from the small amount of onsite laboratory chemicals we use are considered de minimis and are not reported.
Our suppliers manufacture our products. Thus, our currently measured greenhouse gas emissions constitute only a portion of the overall greenhouse gas and other air emissions related to our growing business. In 2014, we made reporting of energy usage data a requirement from all key suppliers. As of early 2014, we have collected energy consumption data across several parts of our business (operations, key suppliers, logistics, and some consumer usage statistics). In 2015, we will have collected enough data to be able to calculate the weighted average of carbon emissions on a per-GPU basis.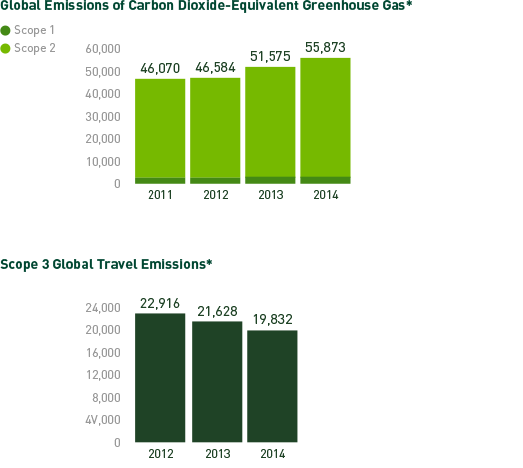 *NVIDIA's global greenhouse gas data has been assured by the following third-party organizations:
- 2011: PricewaterhouseCoopers
- 2012: Trucost
- 2013: Trucost
- 2014: Trucost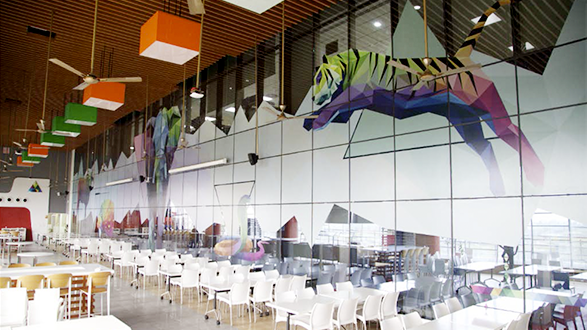 LEED Gold Facility Opens in Pune
NVIDIA this year opened a new, 350,000 square foot LEED Gold design center in Pune, India, one of the area's first eco-friendly structures.
Energy Initiatives
Campuses
NVIDIA's largest real estate footprint is in the United States, and since 2010, we have steadily reduced the annual average electricity usage per square foot for our US facilities, from .034 MWh to .029 MWh per square foot in 2014.
We are committed to ensuring that each new office constructed complies with LEED standards even outside of the United States. In 2013 we opened a LEED Silver building in Shanghai, and in 2014 we opened a 350,000 square foot LEED Gold design center in Pune, India, one of the area's first eco-friendly structures. Looking ahead, we are integrating energy and water efficiency to the design of our new Santa Clara headquarters and will seek LEED certification for this building.
Data Center Energy Reductions
Data center operations are responsible for 30 percent of the greenhouse gas emissions from our global facilities, and we continuously evaluate ways to optimize and reduce this part of our footprint.
In 2014, we set a goal to drive global data centers to a blended1 PUE of 1.55 by 2016, and we are on track to meet this goal, having delivered a blended PUE of 1.58 in 2014. During the year, our global data centers achieved a 1% absolute reduction in energy use, equivalent to an approximate CO2 saving of 360 metric tons.
1 Total global data center KWh/total global data center IT KWh use
Thanks to our ongoing efforts to optimize our owned data center in Santa Clara, Calif., this data center is now using 35 percent less electricity than in 2013 and has delivered a PUE improvement of more than 50 percent over the same time period. In 2014, we installed additional sub-meters in this data center which are providing better insight to where energy is being used and wasted. This is helping us to focus our ongoing energy efficiency efforts.
In 2014 and into early 2015, we are completing a significant IT equipment refresh, which includes compute core systems, memory based systems and storage equipment at several of our locations including the US, UK and France. Once complete, these refresh products will deliver a combined total CO2 annualized savings of over 700 metric tons.
We are also continuing our server virtualization efforts towards a goal of 80 percent virtualization by the end of 2016. We had achieved a virtualization rate of 74 percent at the end of 2014.
Commute Initiatives
We are committed to supporting our employees in reducing their commute footprint.
In 2014, we increased commuting options for employees at our Santa Clara headquarters. The program, called Green2Work, combines existing resources (electric vehicle charging, pre-tax dollars for transit and local transit shuttles) with new features: last-mile shuttle service for Caltrain and ACE Train riders, expanded bicyclist resources, advantages for carpooling and vanpooling, a shuttle from San Francisco, an online resource for commuters, and an Emergency Ride Home program.
We have 11 electric vehicle charging stations in Santa Clara and approximately 125 employees are currently using this service. We ask a nominal fee from employees for using the service, which encourages them to be thoughtful about their energy usage while on campus and decreases wait times for using the service.
Waste Initiatives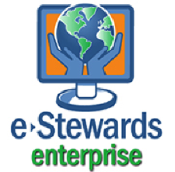 We have tracked total waste generated and waste diversion rates at our Santa Clara headquarters since 2007, and have an annual goal of an 80 percent landfill diversion rate from 2013 to 2016.
Since implementing a composting program in 2009, we have sent 12 million pounds less waste to landfill than we otherwise would have. Between 2013 and 2014, we generated 7% less total waste at the Santa Clara campus, despite an increase in employee headcount. All of our e-waste globally is sent to an e-steward certified global company for responsible recycling. In 2014, we sent more than 70 tons, or 100 percent, of our electronic waste for recycling.
Water Initiatives
NVIDIA's direct operations are not water intensive as we do not manufacture our products in-house. We do, however, have a large presence in California, which is experiencing unprecedented drought conditions. Our water use is primarily for cooling towers, food service, landscaping and sanitation. In Santa Clara, we are evaluating and implementing ways to avoid unnecessary water use.
Maintenance improvements in 2014 led to a 4 percent reduction in water use in our Santa Clara data center cooling tower, which is responsible for about 30 percent of campus water use. We are evaluating additional water efficiency measures for this tower.
Additionally, we've halved landscape irrigating and taken other measures to reduce our irrigation, including adding mulch to the ground. We also in 2014 installed water-saving bathroom fixtures throughout buildings at our Santa Clara campus. We are also evaluating opportunities to use reclaimed water as part of our new campus building plans.